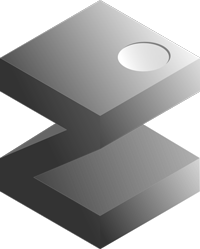 ---
Why Us?
Here at Zephyrus we have over two decades of real business experience. We therefore understand core business principles and appreciate that time is money, money is hard to earn and its investment has to pay dividends.
We absolutely promise to only deliver that which adds value to your organisation.
Why not drop us an email. We offer an intitial no obligation consultation.
What we do...
Determine your goals.: What do you want to achieve with your digital presence?
We define what can be done at what cost and how we can help from a one page site to a full e-commerce platform.
Offer Solutions.: Having agreed your objectives; offer practical solutions that fit your budget and resources.
Implement and Deliver: Develop the agreed project and deliver it on time and on budget.
Our Clients
Our clients are varied and diverse the links below give you a flavour of some of our favourite and latest projects.
---
Our Address:
Zephyrus Digital
Wheal an Dour
ST. IVES TR26 3AS
UNITED KINGDOM
VAT Reg. No. 879 7991 24
Registered Office:
Zephyrus Digital Ltd.
141 Englishcombe Lane BATH BA2 2EL
UNITED KINGDOM
Company Reg. No: 727513
---
We may collect information about your computer, including your IP address, operating system and browser type, for system administration and in order to create reports. This is statistical data about our users' browsing actions and patterns, and does not identify any individual. The only cookies in use on our site are for Google Analytics. Google Analytics is a web analytics tool that helps website owners understand how visitors engage with their website. Google Analytics customers can view a variety of reports about how visitors interact with their website so that they can improve it. Like many services, Google Analytics uses first-party cookies to track visitor interactions as in our case, where they are used to collect information about how visitors use our site. We then use the information to compile reports and to help us improve our site. Cookies contain information that is transferred to your computer's hard drive. These cookies are used to store information, such as the time that the current visit occurred, whether the visitor has been to the site before and what site referred the visitor to the web page. Google Analytics collects information anonymously. It reports website trends without identifying individual visitors. You can opt out of Google Analytics without affecting how you visit our site – for more information on opting out of being tracked by Google Analytics across all websites you use, visit this Google page.